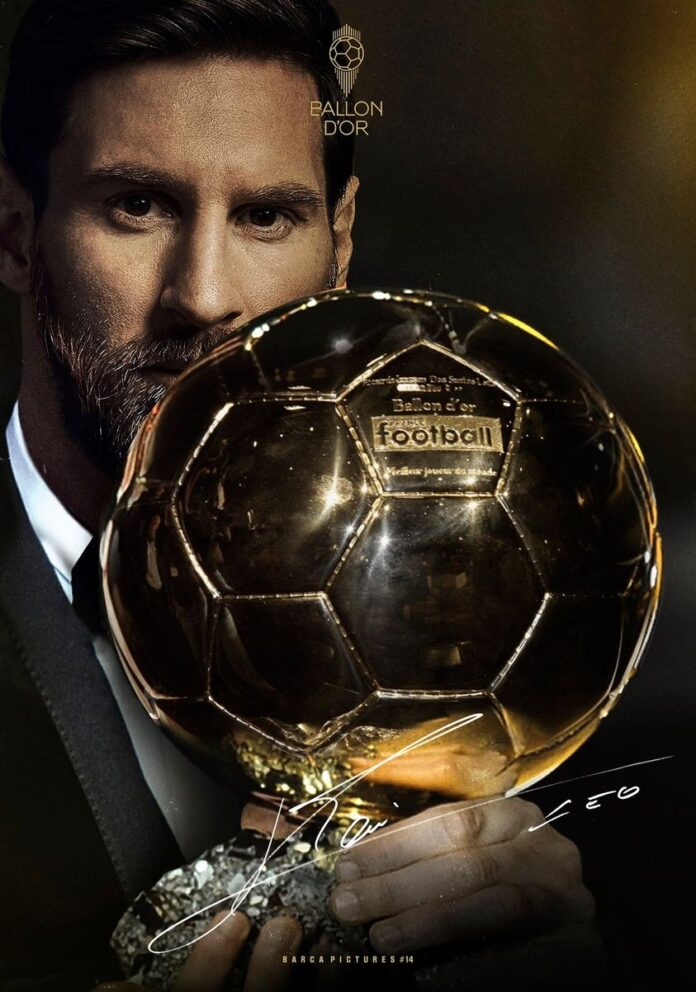 Ballon D'or is back! France Football announced that the Ballon d'Or 2023 ceremony will be held on 29th November at the Théâtre du Châtelet of Paris. On 8th October they announced the 30 men nominees (decided by 180 selected journalists all over the world) where former Barca player and current PSG player Lionel Messi has been selected.
It's his 15th nomination in his 17 years of footballing career! The 6 time Ballon d'Or winner(a record) is well-positioned to achieve his 7th Ballon d'Or award! In this post, I will discuss why the arguably greatest footballer ever on planet earth deserves to win the Ballon d'Or 2023.
LIONEL MESSI'S 2023 CALENDAR YEAR STATS:
• 46 games
• 37 goals(33 non-penalty)
• 14 assists
• 5 free-kicks
• 8 outside the box goals (open play)
• 223 shots
• 96 shots on target
• 209 successful dribbles
• 114 key passes
• 25 big chances created
• 10 through-balls(*in 30 games)
• 26 MOTM
• 8.35 avg rating
No one else dominates Football the way Lionel Messi does.
LIONEL MESSI'S PERFORMANCES IN DIFFERENT COMPETITIONS LAST SEASON
Copa del Rey:
• 5 games
• 3 goals
• 1 assist
• 36 successful dribbles
• 18 key passes
• 1 big chance created
• 3 MOTM
• 8.76 avg rating
Inspired a 2-goal comeback vs Granada in one of the best playmaking performances, another 2-goal comeback vs Sevilla as MOTM, and a MOTM + brace in the final. Insane campaign.
FC Barcelona coach Ronald Koeman expressed his feelings on Messi in an interview with voetbal(22 September): "The truth is Messi covered the flaws, he's very good and made the difference every game. Of course, there were good players around him but because of him, everyone looked better than they're.
This isn't a criticism but an observation." "I knew how good he is but it's nice to see him up close every day. All you want to teach a player: shooting, control, performing under pressure, speed of the ball, dribbling. Messi has all of those things 10/10. Not normal, not normal"!
"Messi was a role model for the players, he won a lot of titles, but I saw that the last King's Cup meant something to him, with these guys he saw the future for the club, they all lined up to take pictures with him! I've never seen anything like this before! His departure was a shock to the entire city."
La Liga(20/21):
35 games
30 goals(1st)
9 assists
39 goals+assists (1st)
3 free-kicks
5 outside the box goals (open play)
2 headers
196 shots(1st)
159 successful dribbles(1st)
77 key passes(1st)
22 big chances created(most in t5 leagues)
20 through-balls(1st)
327 penalty area entries (1st)
99 fouls won(1st)
243 touches in the opposition box(1st)
1069 final third passes completed (1st)
Highest expected assists, xA, (11)
22 MOTM(most in t5 leagues)
8.53 avg rating(highest in t5 leagues)
By far the best player in the top 5 leagues.
Some calendar year stats(2023)
14 game streak of G/A
18 MOTMs in 23 games
34 G/A in 23 games
Lionel Messi destroyed La Liga with his individual performances in 2023! All this, before that extraordinary Copa America.
Champions League:
6 games
5 goals
2 assists
Best dribbler (4.8 per game)
29 successful dribbles
23 key passes
4 big chances created
2 MOTM
Highest rated player (8.23)
An early exit but he still produced a masterclass against Juventus and scored both goals vs PSG in the round of 16.
Copa America: One Tournament, and He wins it all!
Most goals(4)
Most assists(5)
Most shots(28)
Most shots on target(11)
Most chances created(21)
Most goals outside the box(3)
Most through balls(9)
Most accurate final ⅓ passes(122)
3rd most fouls won(23)
2nd most big chances created (6)
2nd most dribbles completed (34)
Most MOTMs (5)
Scored or assisted 9/12 goals(75%)
Highest avarage rating (8.3)
GOLDEN BOOT
GOLDEN BALL
COPA AMERICA WINNER
Produced an all-time great campaign as he captained Argentina to their first international trophy in 28 years at the Maracana!
This was the first time in history any team has beaten Brazil in the Copa America final on Brazilian soil!
According to FBREF Messi was top-1 in 21/80 individual statistical categories (26.25%) in the Copa America!And he was top-5 in 40/80 statistical categories (50%)!(

These statistical categories include: stats of attackers, midfielders, defenders and goalkeepers)]