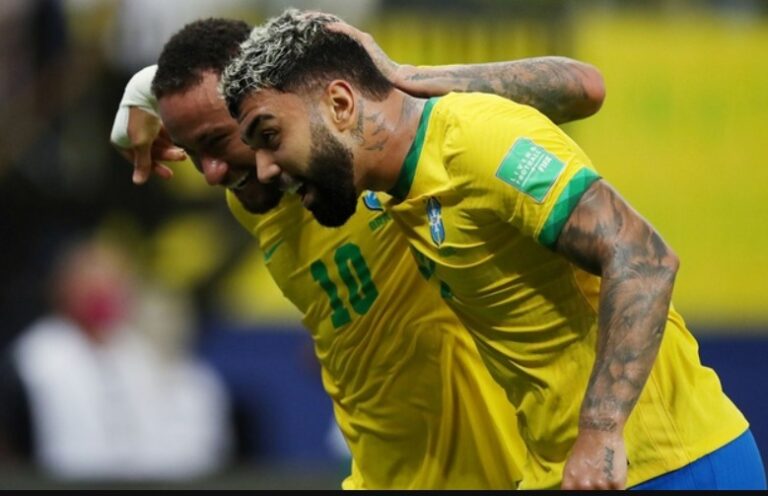 Neymar scored, scored and created countless opportunities. Brazil returned to the rhythm holding the hand of this star forward. Tito's side took another step towards the World Cup in Qatar by beating Uruguay.
Brazil won the World Cup qualifier 4-1 on Friday morning during Bangladesh time.
Uruguay seemed to be on fire with Brazil losing points in the previous match against Colombia. The team, which lost 3-0 to Argentina in the last round, was busy defending almost the entire match. Holding the ball 55 per cent of the time, Brazil took 22 shots for the goal, 13 of which were on target. Only three of Uruguay's five shots were on target.
Brazil went ahead in the tenth minute with Neymar's skill at home. The PSG forward took control in the D-box, avoiding the two players who were stuck with Fred's extended ball. Uruguay goalkeeper Fernando Muslera, who ran to block, went a little further. Seeing the danger, two players of the visitors stood in the goal line. However, Neymar had no problem finding the net.
Brazil is closer to the World Cup
In the third minute of added time, Gabriel Jesus' curved shot from the head of the D-box went wide of the post.
Uruguay got the first chance in the second half. Ederson returned a shot from Federico Valverde. In the 51st minute, Muslera's determination did not increase the gap for Brazil. The visiting goalkeeper also blocked Rafinha's shot after Jesus.
However, he could not stop for a long time. Brazil scored the third goal from every attack in the 56th minute. Rafinha took a corner kick with two touches from Neymar's extended ball. Muslera had nothing to do. Finally, the ball went into the net.
Seven minutes later, Gabriel Barbosa's shot from the penalty spot was blocked by the Muslims. In the 64th minute, he disappointed Barbosa again.
Brazil is at the top with 10 wins in 11 matches and 31 points in one draw. If all goes well, the ticket to the five-time world champions' Qatar can be confirmed in the next match. Argentina is two on the list with 25 points from seven wins and four draws.
Ecuador, who have played more than one match, are in third place with 16 points. Colombia at number 4 with 16 points from 12 matches. Uruguay in five with equal points.